The Venture Crowd goal: Fund a report educating women entrepreneurs and men in the benefits of equity crowdfunding.
The sub-brand logo was conceived based on the center element of its parent logo. The "V" element stands out from a crowd of circles. The visual identity is based on those elements and a subset color palette. It was carried across web, social, print, event and all integrated marketing.
The Venture Crowd surpassed its funding goal by 25%, and the report, Stand Out in The Crowd, has recorded over 20,000 downloads.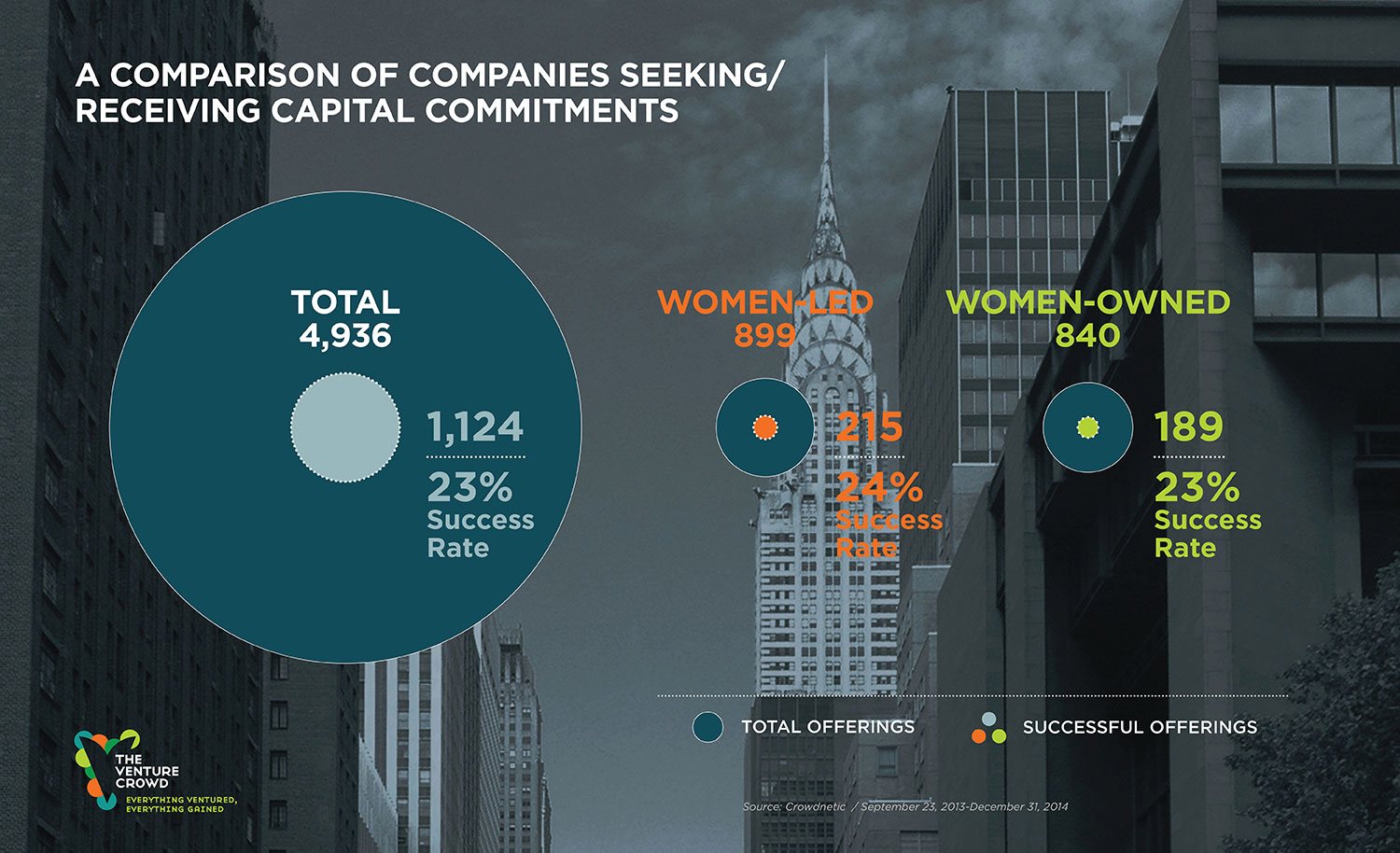 Post-campaign collateral included an infographic available prior to the report drop. The SOTC report launched with event posters, signage, and swag bags and branded pins as take-aways.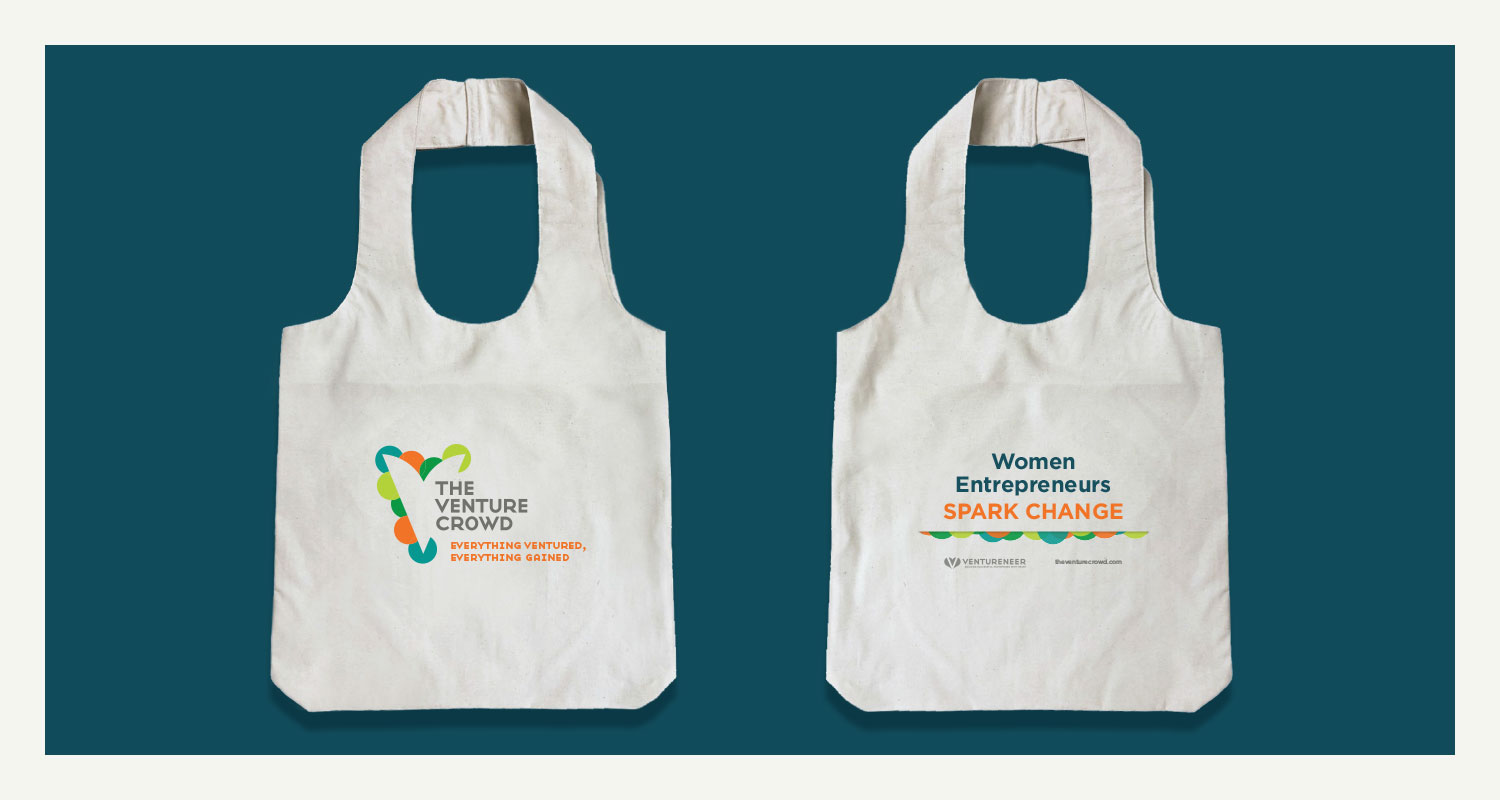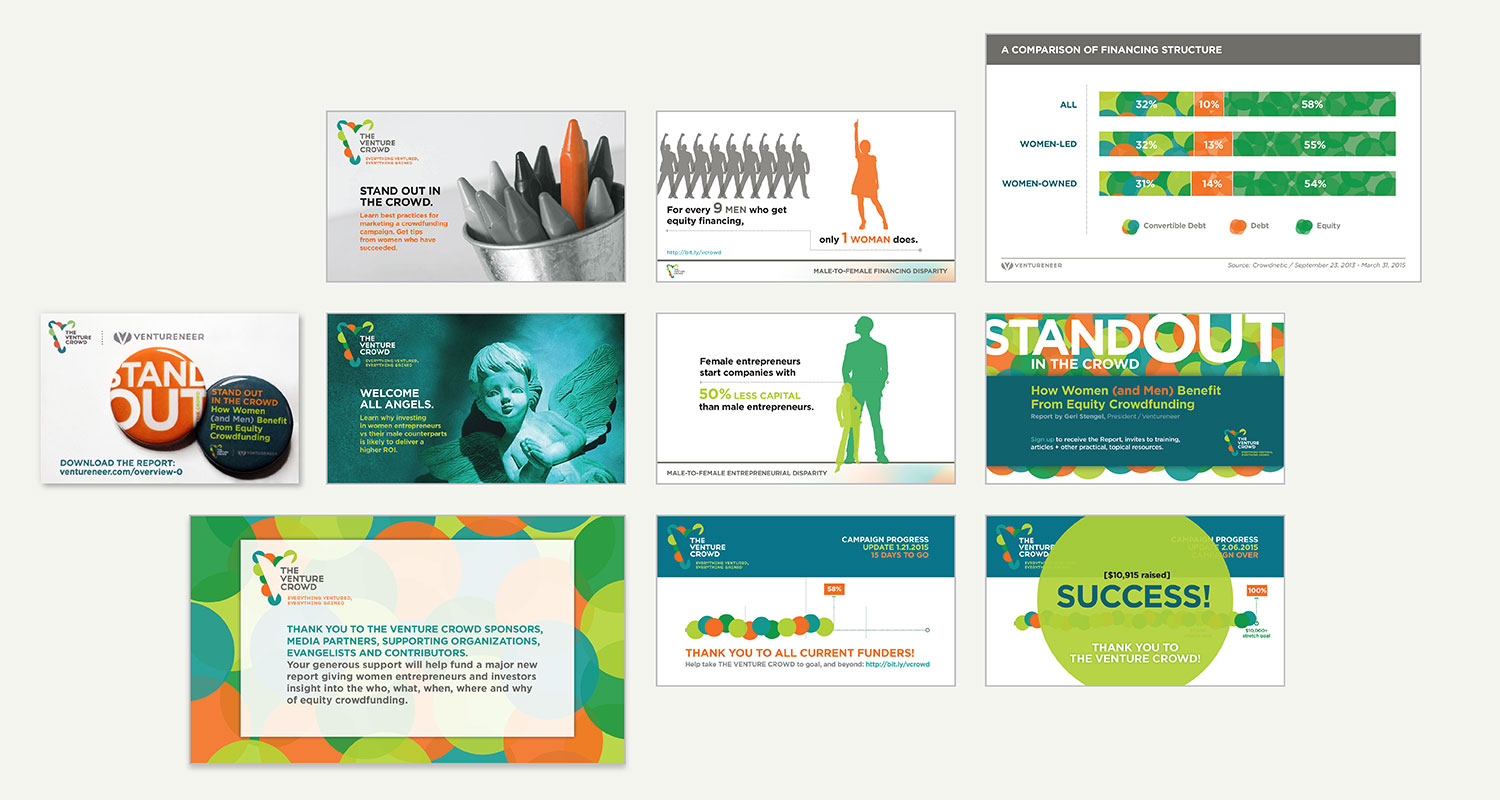 Digital and print marketing materials included social media plaques with stats and campaign progress.